Completing the Vision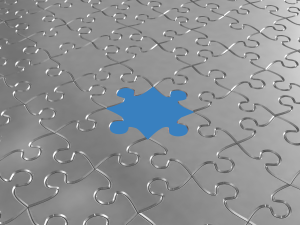 Enterprise Computing Solutions (ECS) has been providing Small and Medium size Businesses (SMB) technology solutions for over 24 years. Often times SMB organizations do not have the resources (staff or time) to accomplish the projects on their own. ECS fills the gap for these clients by providing expertise to design and implement complex solutions.
For the past 5 years, Enterprise Computing Solutions has been focusing on providing Internet Solutions for our clients. These solutions include; Domain Registration, Web Site Design, Web Site Hosting and Search Engine Optimization (SEO). If needed, we can also provide e-mail accounts and integration payment solutions for these websites. ECS can help with demystifying the sophistication surrounding the details to accomplish a web presence. Listed below is a list of services ECS offers.
Web Site Design: ECS can either develop or provide you the tools to design your own business website. Contact us for pricing. Costs depends on complexity of required features.
Web Site Hosting: ECS can provide space on our servers to house your company's website starting for as little as $ 10.00 per month. Contact us for pricing.
Search Engine Optimization (SEO).  Make your Business easy-to-find on Google, Yahoo! , Bing & more! Today, most people use the Internet when shopping for products and services – SEO helps those customers easily find you. Use Search Engine Visibility to increase your search rankings, and get guaranteed exposure FAST with pay-per-click advertising.  Price runs $ 14.95 and up per month, Contact us for pricing.
Merchant Accounts:  Anytime a customer uses a credit card to pay for purchases—online, in a store or through a mobile device—it kicks off a complex process that involves many steps and several parties. ECS can provide services to implement and accomplish this process for you. We can setup up Gateway Accounts for larger clients wanting internet transactions or provide per transaction solutions for those smaller clients. Both methods can interface with websites and/or shopping carts. Contact us for pricing.
Business Cards, Letterhead, Envelopes, Signs and Apparel. ECS can source various other printed material to broaden your new Business Identity for Brand recognition. Contact us for pricing.